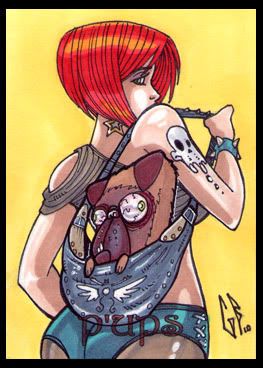 Click Image to enlarge
Estas son las cartas que hice para el set limitado de P'ups Master set. Hice los cachorros en mi estilo personal de los PLUDOZ.
--ENGLISH--
These were made for the limited sketchcard series P'ups Master set. Featuring puppies in my own PLUDOZ style. These where done in Prismacolor markers.